2011
Microsoft PowerPoint is one of the best tools available to create presentations. Download Microsoft PowerPoint for Mac to create spectacular slideshows

Create stunning slideshows
When it comes to creating a presentation whether due to work reasons or to show the photos of a trip to your friends, there's a program that the vast majority of people think of: Microsoft PowerPoint
The most professional slideshows
The features of Microsoft PowerPoint for Mac make it the perfect tool to create any kind of slideshow, because by means of a very comfortable interface, similar to the Ribbon interface used on Windows, the user will be able to access the program's options:
Add a slide with graphics, images, videos, tables or plain text.
Use one of the many preinstalled themes.
Apply all kinds of effects to the images.
Add sound to presentations.
Add transitions and animations between the slides.
One of the most noteworthy features of Microsoft PowerPoint is the possibility to work collaboratively, in such a way that all members of a workgroup will be able to give their point of view.
Therefore, if you're looking for a tool that will allow you to create a presentation with professional results, you only have to download Microsoft PowerPoint 2011 for Mac.
Requirements and additional information:
This download includes the full Microsoft Office suite, if you only want to try out Microsoft PowerPoint you'll have to indicate it during the installation.
The trial period lasts for 30 days.
Antony Peel at Google +
Images Microsoft PowerPoint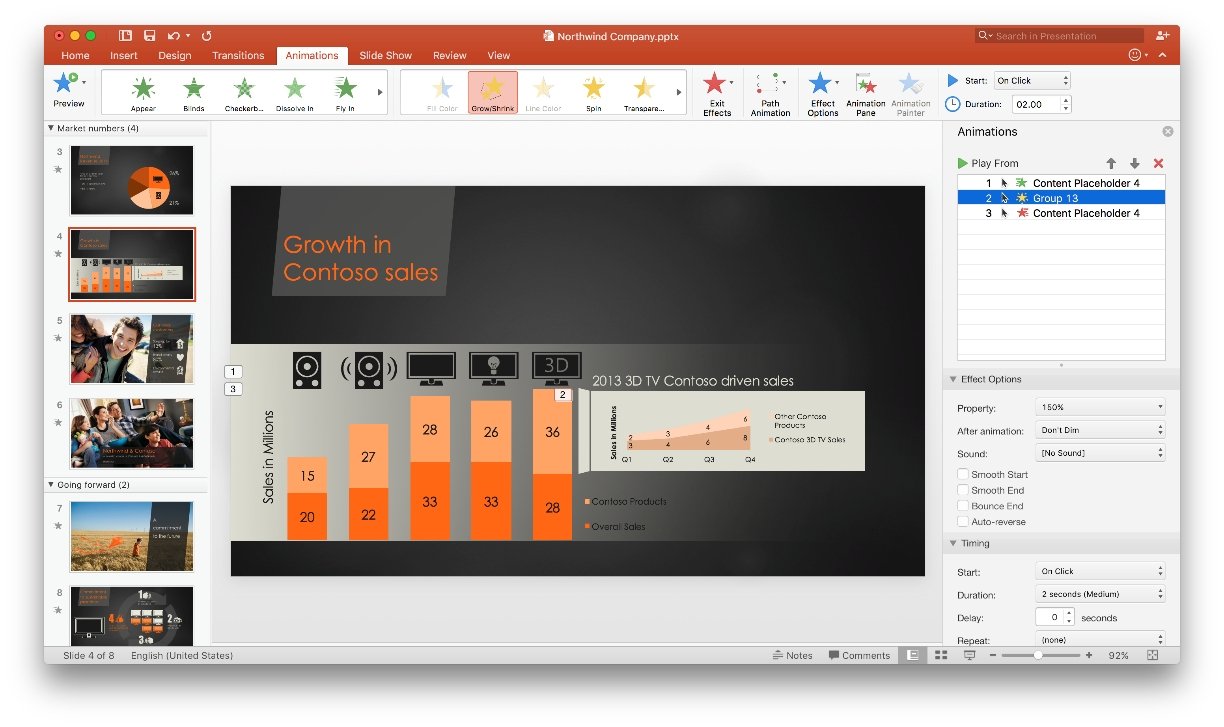 The presentation software par excellence

The best tool to create presentations

Create, edit and view presentations on your iPhone